A Group of Seven Gas station Employees in Queens, New York City, play the lottery every week and dream about what they would do with the winnings. When they do finally hit the jackpot, the coworkers learn that money may solve some problems, but it creates new ones.

Nestled in the culturally diverse neighborhood of Astoria, the Gold Star Gas N' Shop is home to a surrogate family of co-workers whose lives will be transformed by an unexpected lottery win. Aside from the money, relationships will change as the trust between two brothers will be uprooted, budding romances will develop and secrets will come to the surface.
Now that their circumstances have changed, the "Lucky 7" will need to overcome obstacles, reach down deep to examine their values and find out who they really are if they're to enjoy their newfound wealth.


You'd think they have millions of reasons to celebrate...
but will they?

Did you Like "Inside Job"?


Kristin Dos Santos of E! Online said the show is not unique enough to make it memorable
The New York Daily News gave the show 3 out of 5 stars
On 1 February 2013, it was announced that ABC ordered a pilot for a US remake of The Syndicate
It was renamed Lucky 7 and written by David Zabel and Jason Richman
ABC placed a series order on May 10, 2013
The "Pilot" episode earned only 1.3 rating in the 18-49 year old demographic, making Lucky 7 the lowest rated fall drama premiere in ABC history.
On October 4, 2013, ABC canceled the series due to low ratings
It had only aired 2 Episodes ("Pilot" and "Inside Job")
It was the first show of the 2013-14 season to be canceled
It is currently, unknown if they will release any further episodes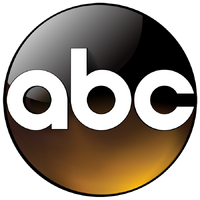 Kay Mellor
Edit
Kay Mellor, OBE (born Kay Daniel; 1951) is an English actress, scriptwriter, and director. She created the original The Syndicate, which was later based off on the new ABC TV Show, Lucky 7 [[1]]